Divison Hardware is one of the leading interior hardware manufacturers based in Rajkot, the hardware hub of India. It is counted as premium quality hardware manufacturer and interior accessories suppliers in the hardware market. Divison Hardware in collaboration with its sister company, Jarman Hardware has treated its customers with hardware items like cabinet handles, kitchen cabinet handles, Sofa Leg, Drawer Knobs, Curtain Brackets, Main Door Handles, Concealed Handles, Mortise Handles, etc.
Among the hardware solution providers, Divison hardware is the company which carry out 90% of the manufacturing within their fully functional manufacturing units. The founders of Divison Hardware have strives along the eccentric way of establishing the company among the financial odds and established Divison Hardware. Due to its high quality hardware accessories and heart warming service, Divison Hardware won the heart of customers and successfully left its mark in the hardware accessories market. Churning the opportunity of delivering better to the customers, the founders of Divison Hardware successfully establish Jarman Hardware.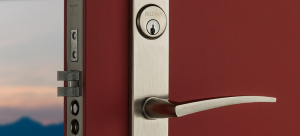 Both the companies work hand in hand for the research of new concepts and designs as well as to scale new heights of higher quality. It is the only company to pioneer the segregated categories of cabinet handles, Main Door Handles, and kitchen cabinet handles. Divison hardware has always moved ahead on the philosophy of being at par with the expectation of the customers. It is proud to associate with the valuable customers who have always trusted Divison Hardware and Jarman Hardware for their interior hardware requirements.
The hardware solutions provided by Divison Hardware are most preferred selection of residential clients, Industrial Sectors and Corporate Groups. Divison hardware deploys highest grade raw material, follow highest technical standards and roll out the artistic masterpieces of hardware accessories.
The establishes of Divison Hardware have always thrived against the odds to make a difference in the market of hardware and interior decoration accessories. It is known for its premium designs of Mortise Handles, Concealed Handles, and Cabinet Handles. Over the period of time, it has served corporate clients like five star rated hotels, museums, etc.
While getting the outcomes of success, they also believe in investing for innovation by dedicated efforts in research and development to lead the industry and mark a permanent place in the hearts of our clients.
Unlike other hardware companies, Divison not only concentrates on the design aspect but also the bare needs of hardware in the interior like aluminium handles, Concealed Handles, fitting items, keyholes, etc. If you want to install high quality interior hardware accessories, insist on buying from the Divison Hardware – the house of experts.